Meet Our Ministers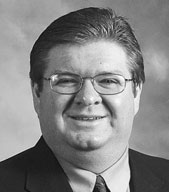 Mark N. Posey, Preaching Minister
Email: posey@austinvillecoc.org

Mark has served as the Pulpit Minister at Austinville since 1994.
He has degrees from Freed-Hardeman University, Lipscomb University and Reformed Seminary. While at FHU, he was the recipient of the Guy N. Woods scholarship for preaching. He has taught college level Bible courses at Bear Valley Bible Institute, International Christian College, and Faulkner University.
Mark has done mission work in the Caribbean Islands and Eastern Europe. He does extensive teaching and preaching in Ukraine each year. He publishes a religious periodical for preachers entitled Pulpit Preview. It is free and can be received by sending a request to - pulpitpreview@austinvillecoc.org. He preaches in four to six gospel meetings per year and speaks on brotherhood lectureships and seminars.
He is the co-director for Morgan County week at Maywood Christian Camp in Hamilton, AL and serves on the advisory board. He works closely with the Lads to Leaders program.
Mark was named after the late Gus Nichols (Mark Nichols Posey) while his parents worked with the Sixth Avenue Church of Christ in Jasper, AL during the 1960's. He preached his first gospel sermon at the age of 14 and was born and raised in North Alabama. His father and mother (Glenn A. & Iris Posey) have served churches in North Alabama for 50+ years. He is married to the former Pauli Dixon of Birmingham. She holds a B.S. degree in Finance from FHU and is employed by the Decatur City School System in Guidance Administration. She speaks at Ladies Days, Retreats, and special ladies functions. She writes for Christian Woman magazine, Gospel Advocate, and other religious periodicals. They have two married children: Kayla Posey Clayton (husband Drew) and Joshua Mark Posey (wife Morghan), serving as preacher for the Lineville Church of Christ.
Tony Edwards, Minister of Local Missions

Email: tony@austinvillecoc.org
Tony is married to Jennifer and they have three children. Tony and Jennifer have been married for 16 years.
Tony graduated from Amridge University with a B.A. in Human Resources and is currently pursuing his Masters degree in Counseling.
Tony has been preaching the gospel for 18 years and is currently serving as our Minister of Local Missions.