Meet Our Associate Minister
Brendan Chance, Associate Minister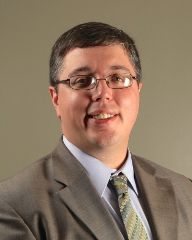 Email: brendanthechance@gmail.com
Brendan Chance has served as the Associate Minister for the Austinville church of Christ in Decatur, AL since 2011.
Prior to moving to Decatur he spent 7 years in the same role working with the College Avenue congregation in Enterprise, AL. He served internships at the Dalraida and Houston Park congregations.
Brendan serves on the Board of Directors for Exposure Youth Camp and Decatur Work Camp. He has worked with young people through various other camps and programs all over the South. Brendan is a producer of content for the Walking In His Footsteps ministry resource site.
A 2004 graduate of Faulkner University, he has been married to his wife Jenny since 2005. They have been blessed with 3 daughters: Katie Brooke, Lane, and Abby.